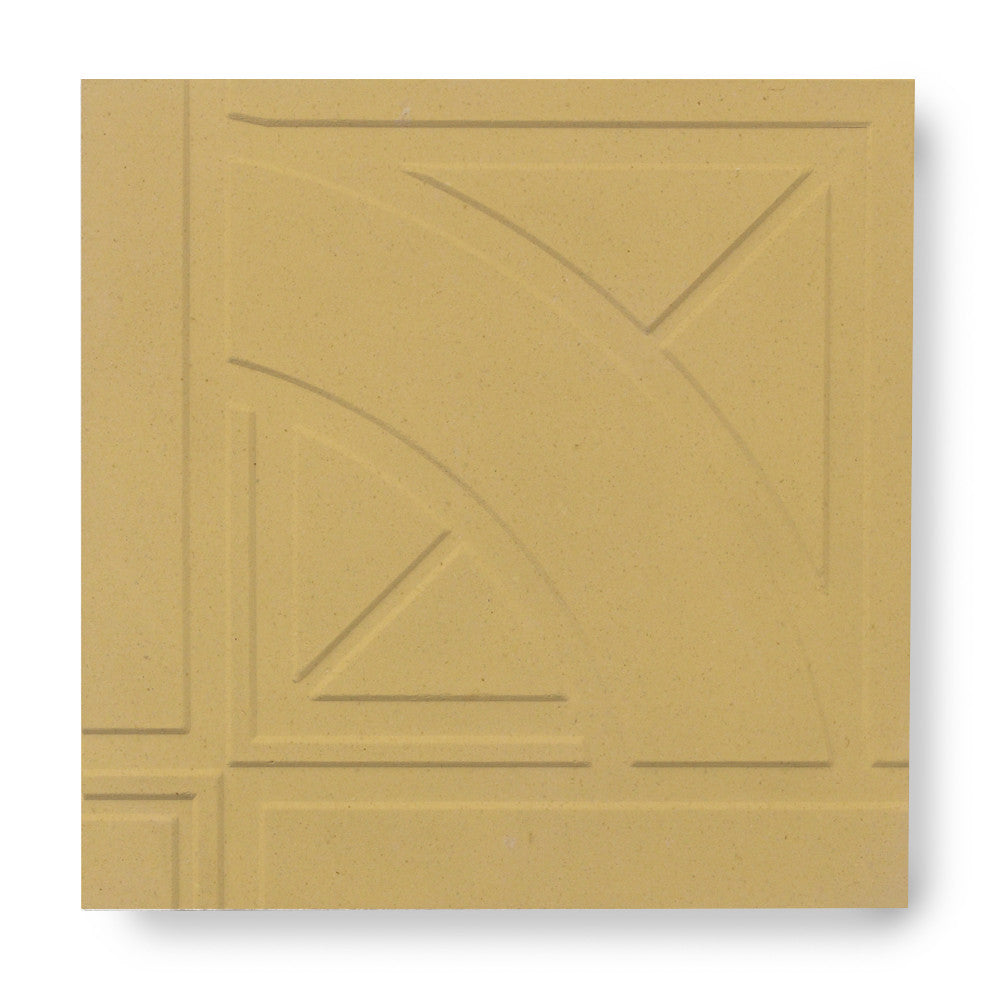 'Quarter Roundel' Sparrow - 3D Cement Tile (sample)
3D encaustic tiles are a true innovation for cement tiles. Beautifully embossed three-dimensional cement tiles make for the perfect wall feature. Nearly four years on from the launch of Lindsey's encaustic range, she continues to push boundaries offering innovative solutions and inspirational new finishes.
Inspired by the 'London Underground' logo and also by the 3D ceramics created in the 1930's by Harold Stabler, Lindsey plays with pattern and geometry within the Tfl logo and combines it with her signature aesthetic to recreate a classic subtle symmetry that reveals different shapes and patterns throughout. 
3D embossed cement tiles have a matte finish that can be sealed upon installation for water and stain resistance. 
Size. 20cm x 20cm, Thickness. 16-18mm
Speak with us prior to installation to ensure that your tiles are treated to suit your project.
The retail price for this tile design is from £228/m2
HOW TO BUY: Order a sample tile above or simply contact sales@lindseylang.co.uk to place your order. 
Tiles not in stock will take 4-8 weeks to deliver from date of payment made in full. We specialise in bespoke tiles to suit any project.